by October,09,2023
1 comments
6661 Views
IIT JEE Coaching Classes For Class 11th
| | | | |
| --- | --- | --- | --- |
| JEE Prep Courses For 11th-Class Indian & NRI Students | JEE Prep Course Duration | JEE Prep Course Level | JEE Prep Course Details |
| JEE Preparation Online Course | 2 Year (886 Hours) | 11th | |
| JEE Online Classes For Class 11th | 2 Year (980 Hours) | 11th | |
Get IIT JEE Prep Help DASA/CIWG E-BOOK
IIT JEE 2 Year Online Preparation Course For 11th Class:
| | |
| --- | --- |
| JEE Prep 2-Year Online Course Details | JEE Prep 2-Year Online Course Description |
| Total No. of Course Hrs. | 886 Hrs. |
| Course Focus On: | JEE + SAT + BITSAT + CBSE (PCM) - Grade 11th |
| Concepts & Consolidation: | 490 Hrs. |
| Doubt Removal Sessions: | 188 Hrs. |
| Live Strategy Session: | 24 Hrs. |
| Online Test Series: | 184 Hrs. |
Starting preparation from the 11th class itself is a very good step or a decision to get a good rank in JEE Main exam. JEE Online Classes and Courses will help you with your preparation to get a perfect rank in jee entrance exam.
So, you can get admission into top engineering colleges and institutes in India whether you are an Indian candidate or an NRI candidate.
The students or aspirants who start preparation early, always have several advantages such as enough time to complete preparation, self-analysis of attempting previous years' papers, can track their performance, can analyze their weak or strong topics of subjects, can develop short tips and tricks, and many more.
You just need to work hard and diligently on it, no doubt you will pass the IIT JEE exam with flying colors. You're expected to have a solid base and a firm grasp on the fundamentals, so now is a perfect time to grab your chances.
How to Start Preparing for IIT JEE from Class 11?
JEE is a competitive exam. Every year millions of students write this exam to get into the best Engineering Institutions. And you have only 2 years left for IIT JEE Main Examination. Many of times we hear that students are scrambling for answers to questions like how to prepare for IIT from class 11.
Here are the significant focuses to remember while beginning JEE planning in class 11.
Go through the total schedule of JEE.

The books and study materials are expected for JEE arrangement.

Set up a review timetable.

Figure out the rudiments, reinforce ideas, and make a propensity for critical thinking.

Join online coaching for systematics preparation.

Still up in the air and remain reliable.

Enjoy little reprieves between lengthy review hours.

Continue to revise your learned subjects.

Focus on all small aims to accomplish the final goal.

Measure your learning and execution.
Why Join IIT-JEE Online Coaching From Class 11?
IIT JEE Main Online Course bridges the gap between the school-level exam to the national-level entrance exam. A successful IIT JEE Main preparation requires time, hard work, and proper guidance with consistency. If students start JEE preparation in class 11, then they have 2 years in hand to prepare well for JEE Main and JEE Advanced.
The easy answer to this question is why to start preparing for class 11 when the syllabus of JEE Main is based on the class 11th and 12th syllabus of Physics, Chemistry, and Mathematics?

JEE Main preparation can help you to cover both your 11th and 12th syllabus. There are many students who take 1 or 2 years after 12th to prepare for JEE Main Because they didn't start preparing at the right time.

The class 11 syllabus turns into the core of the whole schedule across the three subject areas. Along these lines, while they plan for their school tests, candidates can at the same time start preparing for IIT Books for class 11.

Such a consistent and dispersed advance-wise approach helps with setting up the subjects well, but on the other hand, it is useful for good preparation for boards and JEE Main.
Book A Free IIT JEE Demo Class For Class 11th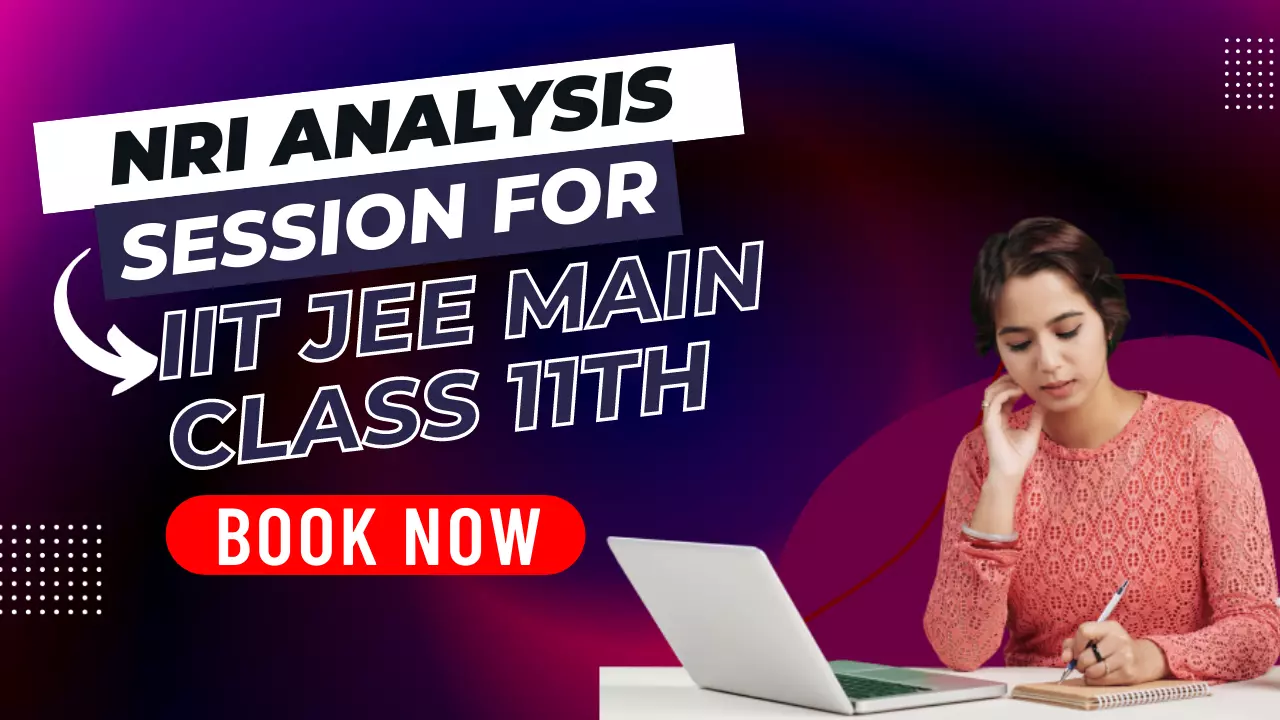 What is the Best Time Table for IIT JEE Aspirant?
Time Table plays a very crucial role in IIT JEE preparation, to achieve any goal you need to be consistent towards your goal. Class 11th is the ideal time to get start your preparation for IIT JEE. The reason is the ample amount of time left with you to prepare for your class 12th and JEE Main.
Download NRI Ebook for Class 11th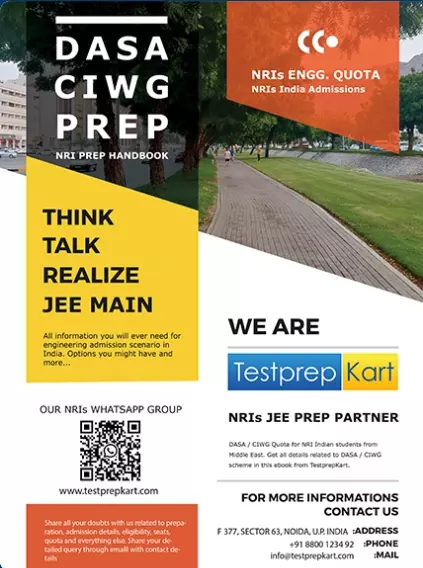 Testprepkart's JEE Perfect Scorer:
At TestprepKart, we feel satisfied having worked closely with students and parents toward achieving a common objective of a Great JEE Score and Selection in top prestigious colleges in India.
Here is what our students speak about JEE Coaching at TestprepKart. Below we are mentioning our JEE toppers & JEE perfect scorer from the middle east countries.

Testprepkart's JEE Perfect Graders:
IIT JEE Prep Course For 11th Class Features:
IIT JEE Prep Courses for 11th Class are designed to help students build a strong foundation in the core subjects of mathematics, physics, and chemistry, and to prepare them for the JEE exam. Here are some of the key features of IIT JEE Prep Courses for 11th Class:
Comprehensive Syllabus Coverage: The course covers the entire JEE syllabus for class 11th, including important topics and concepts from mathematics, physics, and chemistry.
Experienced Faculty: The course is taught by experienced and qualified faculty members who have a deep understanding of the JEE syllabus and exam.
Interactive Learning: IIT JEE Prep Courses for 11th Class provide an interactive learning experience, with live online classes, video lectures, and interactive exercises.
Personalized Attention: The courses have small batch sizes, which allows for more personalized attention and interaction with faculty members.
Practice Exercises and Tests: The courses provide students with plenty of practice exercises and tests to help them master the material and improve their test-taking skills.
Doubt-Solving Sessions: The courses provide students with regular doubt-solving sessions to help them clarify any doubts or confusion they may have.
Study Material: The courses provide comprehensive study material, including textbooks, reference books, and online resources to help students revise and practice.
Time-Management Techniques: The courses focus on time-saving techniques and strategies to help students complete the exam within the allotted time.
Feedback and Assessment: The courses provide regular feedback and assessment to help students track their progress and identify areas for improvement.
Overall, IIT JEE Prep Courses for 11th Class are designed to provide students with a comprehensive and interactive learning experience that helps them build a strong foundation in the core subjects and prepare effectively for the JEE exam.
What is the Topic Covered in IIT JEE Main Class 11 Coaching?
Here is the list of topics covered in grade 11th for the IIT JEE Preparation Course:-
IIT JEE Main Physics Syllabus
IIT JEE Main Chemistry Syllabus
IIT JEE Main Mathematics Syllabus
Join Us On WhatsApp
JEE Online Coaching Classes For Class 11th (FAQ):
Question 1: Does JEE Have NRI Quota?
Answer: Yes, JEE has NRI Quota which is called DASA Scheme through which any NRI, OCI, and FN Candidate can take admission.
Question 2: Can NRI Write JEE?
Answer: Yes, NRI Students can write JEE Main Entrance Exam if they fulfill the all eligibility criteria of the Exam.
Question 3: Which is the best coaching institute in Dubai for IIT-JEE?
Answer: TestprepKart is the Leading online Coaching Institute in Dubai and all Middle East Country Region for all the NRI/OCI and PIO students.
Question 4: How do I prepare for an IIT from class 11th?
Answer: Start developing skills with complicated and hard problems, develop speed and precision, download the syllabus of JEE and look at it carefully. Make sure all your basic concepts was clear. And you can also join Online IIT JEE Coaching for better performance and results.
Question 5: Which is the best IIT JEE Online Coaching for NRI Students?
Answer: TestprepKart is the best online IIT JEE online coaching institute for NRI students with a success rate of 93%.
Question 6: My son is studying 11th in India but he is an OCI holder. We shifted to India 5 years back from the UK. Is he eligible for the DASA quota in JEE 2024?
Answer: Yes, If your ward is an OCI Cardholder and studying in India and wants to get admission through DASA Quota then he is eligible for the same. But, they need to show valid documents of the ward admission under the DASA Category.