by March,03,2022
3 comments
2674 Views
RESERVATION ON OBC & EWS FOR NEET EXAMINATION
On 07th January, the Union Ministry of Health and Family Welfare has announced to provide 27% reservation for OBC (Other Backward Class) and 10% reservation for EWS (Economically Weaker Section) in AIQ (All India Quota) for medical courses. This reservation is applied to both undergraduate (MBBS, BDS) and postgraduate.
Our Government has taken a landmark decision for providing 27% reservation for OBCs and 10% reservation for Economically Weaker Section in the All India Quota Scheme for undergraduate and postgraduate medical/dental courses from the current academic year. https://t.co/gv2EygCZ7N

— Narendra Modi (@narendramodi) July 29, 2021
Let me help you understand in detail. The AIQ consists of 15% of the total available Undergraduate seats and 50% of the total available post-graduate seats in government medical colleges.
Initially, there were reservations only for SC and ST in the AIQ scheme. SC and ST have 15% and 7.5% reservations respectively. Later, with the Central Educational Institutions Act, central Universities were started providing 27% reservations for OBC. But this was not implemented in the state colleges.
This means that now we will have a 27% reservation for OBC and 10% for EWS in state medical colleges. Under this reservation, around 1500 OBC students in MBBS and 2500 OBC students in Post-Graduate will get benefits every year.
And for EWS students it would be 550 and 1000 students for MBBS and Post-graduate respectively.
Get NEET 2022 Updates Connect To NEET Counsellor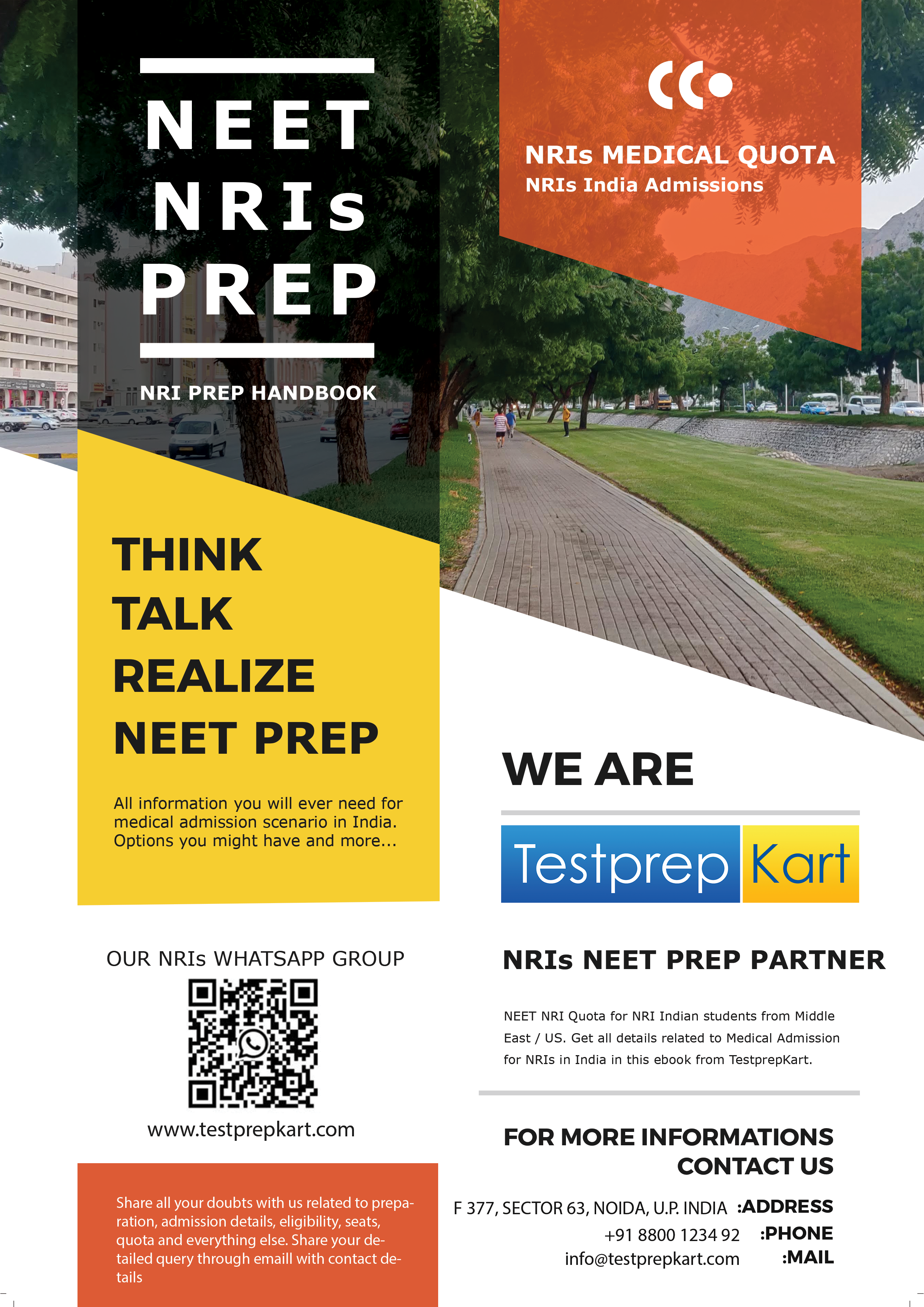 NEET eBook (NRI Quota)
Here is what you can expect in this booklet.
NRIs MBBS Admission Overview

NRI Quota in Medical Colleges

Fee For NRI Quota in Medical Colleges

NRIs Documents Required.

Entrance Exam To Prepare.

Cutoff Needed.

Admission & Registration Process.

Counseling Rounds.

NEET Exam Centers.

FAQ's