by October,24,2019
0 comments
375 Views
Hot Questions for JEE 2020 & 2021:
The students who are preparing for JEE (Main or Advanced), Greeting!!! for you. Testprepkart has compiled some most important questions which will help you to practice for exam and also to crack it easily. Let's check out these questions:
After going through this, remember to get on the Question & Answer Platform for JEE Main and Advance where you can post questions & answer other questions to compete & engage within the JEE Aspirants' Community
JEE Physics Important Questions: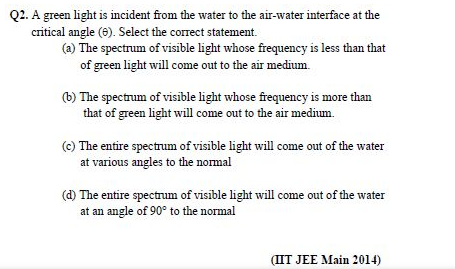 Click here for free online JEE Physics Study Materials' platform:
JEE Mathematics Important Questions:
Click here for Free Online study materials for JEE Main Maths Platform:
Will you be applying for DASA / CIWG 2021 or years after that? You must then prepare for JEE Main.
JEE Chemistry Important Questions:
Click here for JEE Chemistry free study material portal.
JEE Mains & Advance Free Preparation Resources: